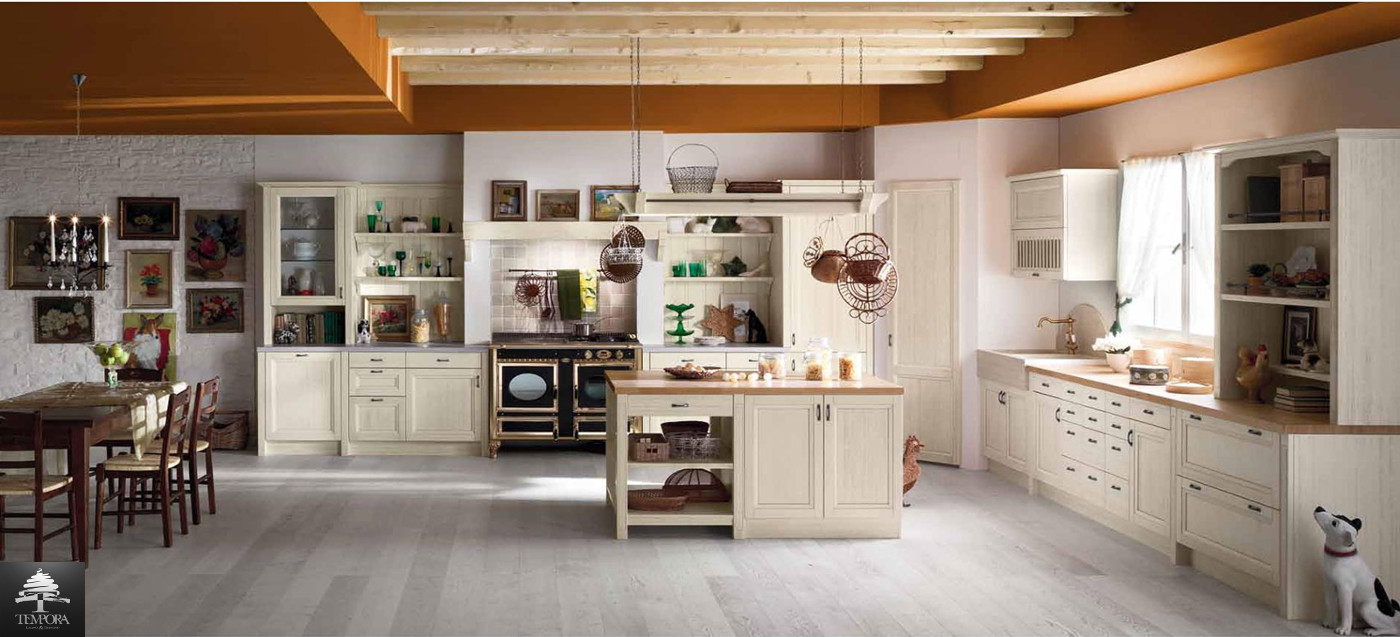 Country Kitchens Tempora
The country kitchens Tempora are synthesys between simplicity and true wood. The spaces are different for every person, allowing each individual to be happy in the place he or she lives, because they are embraced by a positive, creative and unique environment.
The selected wood, exclusively solid wood from Finland, comes from tree plantings that have certified and controlled reforestation.
The raw matter is treatment-free, except for naturaldrying occuring inside steam implants, and does not contain any human toxic substance.
The employed vinyl glues do not contain formaldehyde.
The finishing touches are entirely realized with water based paints which do not alter the wood fragrance and have no toxic emissions, which makes the product suitable for young children.
Return to the kitchens list.